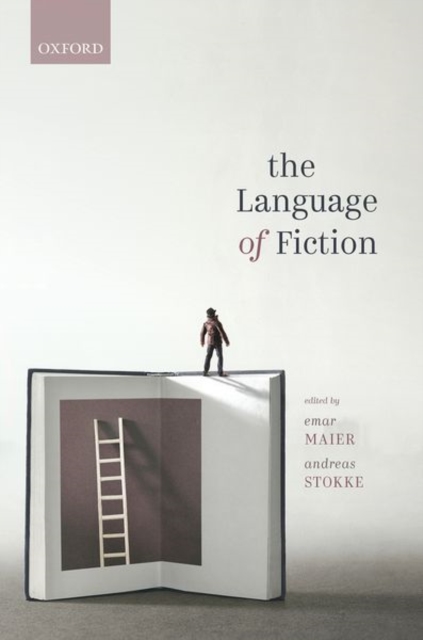 The Language of Fiction
Hardback
Description
This volume brings together new research on fiction from the fields of philosophy and linguistics.
Fiction has long been a topic of interest in philosophy, but recent years have also seen a surge in work on fictional discourse at the intersection between linguistics and philosophy of language.
In particular, there has been a growing interest in examining long-standing issues concerning fiction from a perspective that is informed both by philosophy and linguistic theory.
Following a detailed introduction by the editors, The Language of Fiction contains 14 chapters by leading scholars in linguistics and philosophy, organized into three parts.
Part I, 'Truth, Reference, and Imagination', offers new, interdisciplinary perspectives on some of the central themes from the philosophy of fiction: What is fictional truth?
How do fictional names refer? What kind of speech act is involved in telling a fictional story?
What is the relation between fiction and imagination?
Part II, 'Storytelling', deals with themes originating from the study of narrative: How do we infer a coherent story from a sequence of event descriptions? And how do we interpret the words of impersonal or unreliable narrators?
Part III, 'Perspective Shift', focuses on an alleged key characteristic of fictional narratives, namely how we get access to the fictional characters' inner lives, through a variety of literary techniques for representing what they say, think, or see.
The volume will be of interest to scholars from graduate level upwards in the fields of discourse analysis, semantics and pragmatics, philosophy of language, psychology, cognitive science, and literary studies.
Information
Format:Hardback
Pages:416 pages
Publisher:Oxford University Press
Publication Date:28/10/2021
Category:
ISBN:9780198846376
Information
Format:Hardback
Pages:416 pages
Publisher:Oxford University Press
Publication Date:28/10/2021
Category:
ISBN:9780198846376