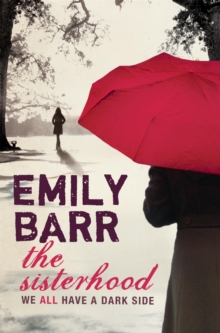 Description
We all have a dark side...Elizabeth Greene is devastated when her boyfriend of ten years leaves her for someone else.
After a night of drowning her sorrows leads to an unexpected one-night stand, Elizabeth finds herself pregnant, alone and vulnerable.
Helen has just discovered she has a sister she didn't know she had.
Bored with her privileged life in France and driven by a need to gain her parents' approval, Helen sets out to find her sister and reunite her with her long-lost mother.
When her search leads her to Elizabeth the two women become closely linked.
But their connection to one another is founded on a dark deception, with the truth having extreme consequences...
Information
Format: Paperback
Pages: 448 pages
Publisher: Headline Publishing Group
Publication Date: 12/07/2008
ISBN: 9780755335572
Free Home Delivery
on all orders
Pick up orders
from local bookshops
Reviews
Showing 1 - 1 of 1 reviews.
Review by JessicaLouise23
16/06/2015
I've had this book on mount To Be Read for a while now. I found it going cheap at Tesco and liking the sound of it brought it on a bit of a whim. Then I read another of Emily Barr's novels Backpack which I loved. She's a terrific writer, at first I thought she was an author of chick lit but her books are much darker than chick lit yet her writing still has that easy going nature to it. Fancying something different to what I'd been reading recently, on a rainy day I decided to finally get this read and I really enjoyed it. Backpacks still my favourite but this one comes in at a close second. This is going to be a hard book to review because it's got so many twists that there's not much I can say without giving it all away, so the description may be brief but bare in mind that there's so much more to this book than just that and I guess if you want to find out you'll have to pick it up and read it yourself (which I would recommend by the way.) Anyway here it goes.This book is told from the point of view of two women alternating from chapter to chapter between Liz in London and Helen in France. Liz has just come out of a relationship and has found herself pregnant and alone after a one night stand. Helen bored of her sheltered life in France has just found- after poking around in her mothers things- a birth certificate for another baby a sibling she knows nothing about - Miss Elizabeth Greene. After finding Liz on the internet Helen plans to move to England to get to know her sister more and bring her home to reunite her with their mother - pretty straight forward right? But with Helen things aren't quiet what they seem. Both sisters are keeping secrets from each other and they find one thing they definitely have in common is their dark side…I really did enjoy this book. Straight off the bat you know that Helens a bit of an odd young woman but you don't get to find out the lengths of it until the very end. This book is full of twists and turns that honestly surprised me. The ending however fell a little bit flat for me as I was expecting a much bigger ending which is why I gave it 4 stars instead of 5 but the idea for the story itself is original and I very much enjoyed the rest of the book. If you're looking for something dark but yet easy to read Emily Barr is the author for you. Not quiet girly enough to be called chick lit and not quiet dark enough to be called a thriller her books meet nicely in the middle and the outcome is a rather compelling enjoyable read. I'm very much looking forward to reading some more of Emily's books. 4 stars.