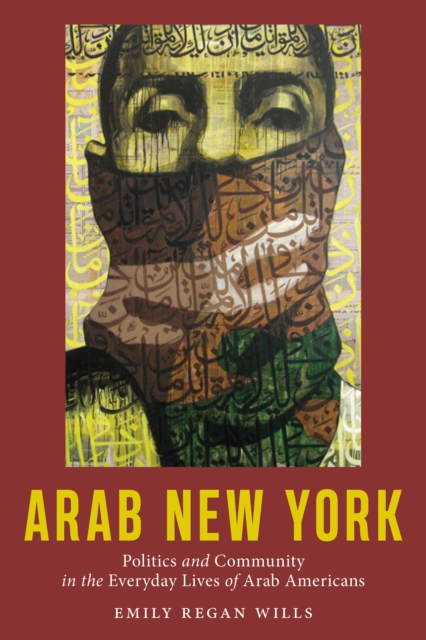 Arab New York : Politics and Community in the Everyday Lives of Arab Americans
Hardback
Description
From Bay Ridge to Astoria, explore political action in Arab New York Arab Americans are a numerically small proportion of the US population yet have been the target of a disproportionate amount of political scrutiny.
Most non-Arab Americans know little about what life is actually like within Arab communities and in organizations run by and for the Arab community.
Big political questions are central to the Arab American experience-how are politics integrated into Arab Americans' everyday lives?
In Arab New York, Emily Regan Wills looks outside the traditional ideas of political engagement to see the importance of politics in Arab American communities in New York.
Regan Wills focuses on the spaces of public and communal life in the five boroughs of New York, which are home to the third largest concentration of people of Arab descent in the US.
Many different ethnic and religious groups form the overarching Arab American identity, and their political engagement in the US is complex. Regan Wills examines the way that daily practice and speech form the foundation of political action and meaning.
Drawing on interviews and participant observation with activist groups and community organizations, Regan Wills explores topics such as Arab American identity for children, relationships with Arab and non-Arab Americans, young women as leaders in the Muslim and Arab American community, support and activism for Palestine, and revolutionary change in Egypt and Yemen.
Ultimately, she claims that in order to understand Arab American political engagement and see how political action develops in Arab American contexts, one must understand Arab Americans in their own terms of political and public engagement.
They are, Regan Wills argues, profoundly engaged with everyday politics and political questions that don't match up to conventional politics.
Arab New York draws from rich ethnographic data and presents a narrative, compelling picture of a community engaging with politics on its own terms.
Written to expand the existing literature on Arab Americans to include more direct engagement with politics and discourse, Arab New York also serves as an appropriate introduction to Arab American communities, ethnic dynamics in New York City and elsewhere in urban America, and the concept of everyday politics.
Information
Format:Hardback
Pages:224 pages
Publisher:New York University Press
Publication Date:26/02/2019
Category:
ISBN:9781479897650
Other Formats
EPUB from £20.49
Paperback / softback from £22.85
Information
Format:Hardback
Pages:224 pages
Publisher:New York University Press
Publication Date:26/02/2019
Category:
ISBN:9781479897650