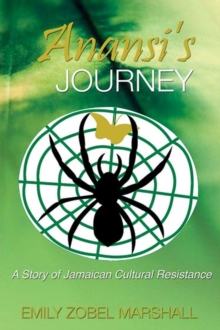 Anansi's Journey : A Story of Jamaican Cultural Renaissance
Paperback / softback
Description
This interdisciplinary study examines the cultural and historical significance of the Jamaican Anansi folktales. Anansi the spider is the trickster folk hero West African slaves transported to the Caribbean, who symbolises key aspects of Afro-Caribbean culture and is celebrated as a vital link with an African past.
Anansi stories, in which the small spider turns the tables on his powerful enemies through cunning and trickery, are now told and published worldwide. Anansi survived a cultural metamorphosis and came to symbolise the resistance of the Jamaican people.
This original book examines Anansi's roots in Ghana, details the changes Anansi underwent during the Middle Passage and his potential for inspiring tactics of resistance in a plantation context, and analyses Anansi's role in postcolonial Jamaica, illustrating how he is interpreted as a symbol of individualism and celebrated as an emblem of resistance. With its broad historical sweep, tracing Anansi from Ghana through to his contested position in contemporary Jamaica, this book makes an important contribution to the ongoing debate about whether the slave trade transmitted or destroyed the culture of the enslaved.
Information
Format: Paperback / softback
Pages: 232 pages
Publisher: University of the West Indies Press
Publication Date: 15/03/2012
Category: Cultural studies
ISBN: 9789766402617
Free Home Delivery
on all orders
Pick up orders
from local bookshops