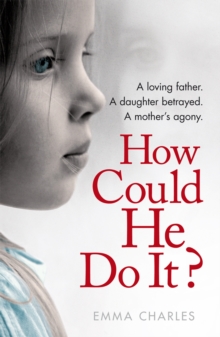 How Could He Do It?
Paperback / softback
Description
'In many ways we were an ordinary family: mum, dad, two kids, three dogs, one rabbit, two guinea pigs.
I stayed at home, studying with the Open University, and dad worked, and the kids went to private schools.
We lived in a rather nice semi in a rather nice area of Edinburgh, with a rather nice Volvo in the drive, and took rather nice holidays, wearing rather nice clothes.
I loved Daniel deeply and I thought - no, I was sure - he loved me deeply, too. And we both loved our kids deeply (I thought). And that was as it should be. We had it made. In some ways we weren't a completely ordinary family.
There was Daniel, for one; he worked for most of the time we were married as a ship's engineer, and so he was away from home for up to four months and then home on leave for up to two. And Tamsin, our fifteen-year-old daughter, had specific learning difficulties.
But I'm pretty ordinary: an unlikely heroine. I am disabled because of back problems. I'm pretty fat - I've put on a lot of weight through lack of exercise and, yes, comfort-eating!
Not the stuff of movies. But I never for a moment dreamt that my family was all that extraordinary - until that day when Tamsin broke down and told me that her father, my loving husband, had been sexually abusing her.'
Information
Format: Paperback / softback
Pages: 352 pages
Publisher: Cornerstone
Publication Date: 18/08/2011
Category: Biography: general
ISBN: 9780099564263