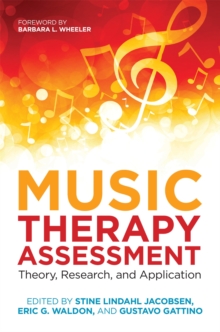 Music Therapy Assessment : Theory, Research, and Application
Paperback / softback
Description
As the use of music therapy becomes more widespread so too does the need for detailed assessment.
Standardised assessment tools, and knowledge of how to integrate assessment into clinical practice, are needed for teaching, research and clinical purposes all around the world.
Based on the findings of members of the International Music Therapy Assessment Consortium (IMTAC), this comprehensive anthology collects the latest research and clinical practice methods about music therapy assessment.
Looking at the available assessment tools holistically, the book covers the major assessment models currently used in clinical practice, and details each model's setting and motivation, development, theoretical background, and how to implement it in a clinical setting.