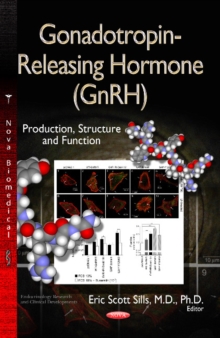 Gonadotropin-Releasing Hormone (GnRH) : Production, Structure & Functions
Hardback
Description
This book offers updates on the full range of contemporary GnRH knowledge, as articulated by authoritative contributors with extensive neurophysiology experience.
In this new comprehensive volume, internationally-renowned experts explain what GnRH is, describe how it works, follow its associated pathology, and predict where future GnRH research is likely headed.
These objectives are clearly developed by sixteen concise yet thorough chapters covering themes across human clinical medicine, veterinary science, marine organisms, and transitional states as observed in so-called "living fossils", as well as invertebrate biology.
The authors depict GnRH fundamentals as a starting-point for examination of more recent data in this rapidly evolving field.
Although ideally suited for the senior GnRH researcher, anyone with an early, basic interest in neuroendocrinology will also find this book highly approachable.
Fully illustrated, indexed and annotated, this edition is an essential item in any modern personal or institutional GnRH library collection.
Information
Format: Hardback
Pages: 294 pages, illus
Publisher: Nova Science Publishers Inc
Publication Date: 01/09/2013
Category: Endocrinology
ISBN: 9781628084726