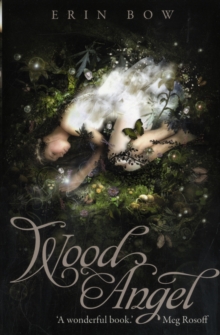 Description
Plain Kate lives in a time afraid of magic. She has a gift for carving 'lucky' wooden-charms.
Known as Witch-Blade, her unusual gift attracts dangerous attention in a place where witches are burned. When her village falls on bad times, suspicion falls on Kate. Scared for her life, she seeks the help of a mysterious stranger. In exchange for her shadow, the stranger will assist her, but Kate becomes part of a terrifying plan, darker than she ever dreamed.
Information
Format: Paperback
Pages: 288 pages
Publisher: Chicken House Ltd
Publication Date: 01/03/2011
Category: Fantasy
ISBN: 9781906427603
Free Home Delivery
on all orders
Pick up orders
from local bookshops
Reviews
Showing 1 - 3 of 3 reviews.
Review by trillian711
16/06/2015
Plain Kate is an odd child. She has different colour eyes and her skill with a carving knife are unusual for a girl of her age. In a time when magic is feared, any peculiarities in a person can be dangerous but it's not until her father dies of 'witch fever', and she has no one to protect her, that the town starts to turn against her. Then a strange man, Linay, arrives in town and even more odd things start to happen - the blame seeming to fall on Kate. Deciding to escape before she can be persecuted. Trading her shadow with Linay in return for some supplies and her 'deepest wish', which turns out that she just doesn't want to be alone, Kate acquires a talking cat, Taggle, and the two of them head out of town with the Roamers. Eventually though, Kate realises that she needs her shadow if she's going to survive and must get it back from Linay.Wood Angel is a very unique story and there's something very individual about the style of the writing. It's very atmospheric and magical.The story is very much about how Kate struggles to stay alive. Thankfully she's a fighter but it's not an easy ride for her. Taggle was my all out favourite character in the book providing companionship and advice to Kate and a somewhat light-hearted comical relief for the reader.
Review by Leov
16/06/2015
Kate has woodcarving talents. When her father is killed, and Kate is accused of witchcraft she decides to leave the village. However, she has few provisions , and the only people not trying to kill her, are the old baker who introduces her to the Gypsies, and the mysterious albino stranger who buys her shadow and bestows the gift of human speech on Taggle, the cat Kate loves. The gypsies give her the family she desperately yearns for ....but for how long, and the mysteriousstranger asks a price that may cost Kate her life. A Fantastic story that keeps you wndering if Kate will make it or not right through to the last pages. I recommend this to older children and teen and adults
Review by wyvernfriend
16/06/2015
In an world where unusual can be marked by death, Kate is the daughter of a carver. She's not old enough to be an apprentice but she loves carving wood. She carves luck-pieces for sale and her work is well-regarded. Until her father dies and her world starts to crumble and rumours of witchcraft start to dog her. Then she has to flee and finds herself caught up in magic and a mystery.I loved this story, even if it was pretty short. I empathised heavily with Kate and really got caught up in the story. I liked how the legends were more eastern European as well.
Also by Erin Bow