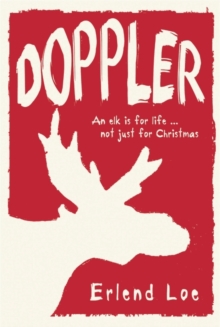 Description
Doppler has just lost his father. Despite the fact that he has a pregnant wife and two children, he decides to move into the woods .
Here he starts a lonely and purposefully boring existence.
He has never been so happy. When Doppler kills a she-elk for meat he can't feel guilty about it, but he does feel a bit guilty about the calf she left behind.
When the baby elk adopts him, Doppler is tempted to knock it down as well.
But the little elk is wily and escapes death, and gradually they become friends.
He names the little elk Bongo. Doppler is a charming, absurd and subversive novel with serious undertones and criticism of our modern consumer society.
Information
Format: Hardback
Pages: 176 pages
Publisher: Head of Zeus
Publication Date: 01/12/2012
ISBN: 9781781851050
Free Home Delivery
on all orders
Pick up orders
from local bookshops
Reviews
Showing 1 - 2 of 2 reviews.
Review by kathlenecc
16/06/2015
And fantastic novel about the increase of consumerism in society and the great feeling of being outdoors and with nature. For those feeling the world is too concerned with itself these days, an excellent read. Can get through the whole book in one sitting!
Review by frisky_kitty
16/06/2015
I picked this book up because of the cover, because of the blurb and especially because of the moose. I'm intrigued by Scandanavian stories and had high hopes for Doppler. My reading was that Doppler is meant to be a sort of anti-consumerist messiah. He doesn't grow or evolve through the story, rather everyone around him comes to embrace his views. Or they're idiots. If you've been looking for a tale to affirm your decision to ditch the wife and kids and get in touch with your inner forest troll, this is the book for you. But be warned: the moose does't turn up as much as you might wish.