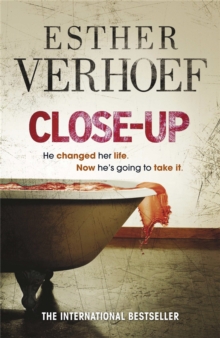 Description
'Gripping' Elle Magazine A captivating psychological thriller, perfect for fans of Behind Closed Doors and The Girl Before. On the threshold I glance at him. This is the man I'm in love with, the man I've quit my job for.
This is the man who's turned my life completely upside down. And he's someone I barely know...Reeling from a recent break-up, 32-year-old Margot is depressed, lacking in confidence and at her most vulnerable.
When chance brings the handsome and charismatic photographer Leon Wagner into Margot's life, she cannot believe her luck. Margot and Leon's relationship quickly develops into an intense affair.
Leon moves Margot into his flat and sets her up with a new career, introducing her to all the contacts she could ever possibly need.
Margot would be lost without her new partner, but is it all just too good to be true?
Margot will soon find out ...
Information
Format: Paperback
Pages: 352 pages
Publisher: Quercus Publishing
Publication Date: 01/01/2010
Category: Crime & mystery
ISBN: 9781849160919
Free Home Delivery
on all orders
Pick up orders
from local bookshops
Reviews
Showing 1 - 2 of 2 reviews.
Review by austcrimefiction
16/06/2015
There's something about the blurb to this book that seems to suggest that it's tending towards a romance. If that's what you're looking for, you might want to consider your options. Whilst we're talking relationship here, we're also talking manipulation, need, dependencies and some really really nasty behaviour.It's not just the possibility of overt romance that could put a reader off - there's Margot herself. At the beginning of the book she's starting out after a relationship that obviously controlled her, set her life's path. She comes across as one of those slightly wet women - shy, self-conscious, little bit overweight, somebody who is finally starting to take some control of her own life until she meets yet another man. Leon is obviously a shady character, and there's a strange sensation that there can only be one reason why a man like him would be intested in a woman like her. There's a dreadful feeling of the inevitable about the whole thing.But something happens as you press on into this book, at some stage you start to get a sneaking suspicion that something's not quite as it originally seems. Your perceptions of everybody and everything are slowly twisted, gently rolled sideways. CLOSE-UP sort of snuck up on me a bit, in the early stages I was fully expecting to dislike it, the premise, Leon, Margot and just about everybody else in the thing. Somewhere along the line something changed and, to be brutally honest, I've still got absolutely no idea how this author did that. It's not the fastest paced thriller in the world, it is almost laconic in a way - perhaps that's part of the way that things sort of sneak up on you, but add to that an ending that I simply did not see coming and CLOSE-UP was quite a surprise package.
Review by cathymoore
16/06/2015
This novel tells the story of Margot and Leon. Margot is recently divorced and has real issues with her confidence and self-esteem. Then she meets Leon. Leon is the definition of tall, dark and handsome. He is a successful art photographer and an ex-girlfriend who killed herself, or did she? This is a good , short read. In places it is very dark and intense. The characters are well formed and the Dutch setting made a nice change for someone used to reading things set in the UK or US. Real credit must go to the author for the plotting though, it's really very good.
Also by Esther Verhoef