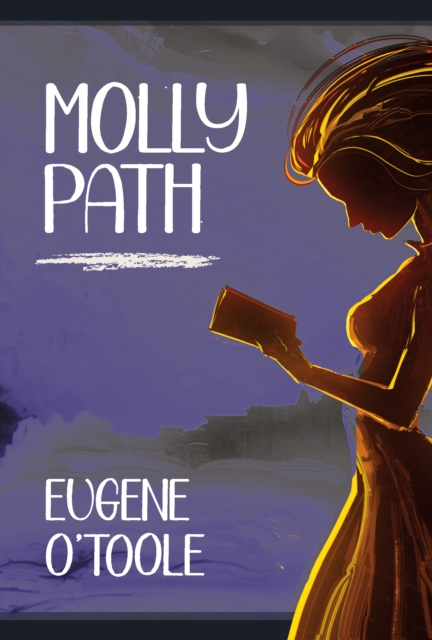 Molly Path
Paperback / softback
Description
Retired special needs teacher Eileen Murtagh stands outside a shabby home on the bleak Roundwell estate.
She is planning to return to her native Ireland and having second thoughts about taking on one last pupil, Molly Path, at the request of her former boss.
Molly is a "refusenik"-a child who refuses to go to school and will not leave her bedroom.
As she lies in bed, the teenager reflects on her miserable life, haunted by the absence of her father, Stan, a labourer with learning difficulties who left after thumping her alcoholic mother, Stella.
Molly exists in a state of shame that everyone at school knew every detail of what happened.
As Eileen lures Molly out, the teacher's own story unfolds, and it has a common thread: a loveless mother who drove her away.
When Molly finally emerges she bonds with Eileen and finds parallels to her own life in the books she is given to read.
As the story proceeds, we discover the concealed causes of Molly's problems.
Stella drinks because she is haunted by the loss as a child of her brother Liam, a tragedy that lies at the heart of a secret: she is illiterate.
Stan is haunted by his crippling intellectual limitations.
Eileen convinces Molly to study for a GCSE. With books becoming a means to understand her life, Molly reflects on her parents' condition-and the circle of understanding is completed.
She sees Stella for who she is, and pities her-she is learning to forgive.
After the exam, everything changes. Stella confronts her demons. Molly is reconciled with Stan. And Eileen returns to Ireland to visit her mother's grave.
She has learned something from Molly-forgiveness. Molly Path is a moving reflection on the relationship between a teacher and a pupil and how, in this human equation, both learn from each other.
It explores the crucial role played by parents in a child's education-and the importance of a stable home to that child's destiny.
The title is a play on words, an inversion of 'polymath', signalling that every one of us has potential-all it takes to unlock it is a special teacher.
Information
Format:Paperback / softback
Pages:224 pages
Publisher:Hawkwood Books
Publication Date:15/08/2022
Category:
ISBN:9781838024796
Information
Format:Paperback / softback
Pages:224 pages
Publisher:Hawkwood Books
Publication Date:15/08/2022
Category:
ISBN:9781838024796