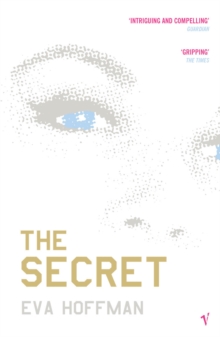 Description
'Of course, I've always had a secret. Have I always known it? I suppose I did, in a way - in the way that children know such things.
That is, I knew and didn't know-'In this novel, Eva Hoffman explores various kinds and strata of secrets: intimate secrets, and secrets of family past; the kinds of secrets that can be decoded from clues, and the kind that themselves seem to offer tantalizing clues to the fundamental mysteries of the human selfhood. This is a story about a peculiarly powerful mother-daughter bond and about a haunting, about a young woman's quest for individuation and the challenges posed by contemporary science to our deepest notions of individuality.
Using the near future to reflect on the conditions of the present, Hoffman has written a tale that grapples with the oldest riddles of identity, consciousness and self-knowledge - a novel of ideas for our time, and an imaginative fable whose resonance is timeless.
Information
Format: Paperback
Pages: 272 pages
Publisher: Vintage Publishing
Publication Date: 02/01/2003
ISBN: 9780099428459
Free Home Delivery
on all orders
Pick up orders
from local bookshops