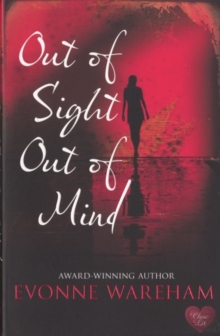 Out of Sight Out of Mind
Paperback / softback
Description
Everyone has secrets. Some are stranger than others. Madison Albi is a scientist with a very special talent - for reading minds.
When she stumbles across a homeless man with whom she feels an inexplicable connection, she can't resist the dangerous impulse to use her skills to help him. J is a non-person - a vagrant who can't even remember his own name.
He's got no hope, until he meets Madison. Is she the one woman who can restore his past? Madison agrees to help J recover his memory, but as she delves deeper into his mind, it soon becomes clear that some secrets are better off staying hidden. Is J really the man Madison believes him to be?
Information
Format: Paperback / softback
Pages: 316 pages
Publisher: Choc Lit
Publication Date: 28/02/2012
ISBN: 9781906931759
Also by Evonne Wareham