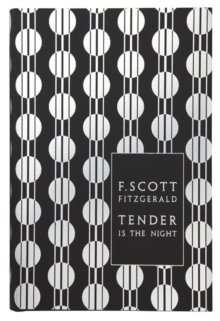 Tender is the Night
Hardback
Description
These sumptuous new hardback editions mark the 70th anniversary of Fitzgerald's death.Between the First World War and the Wall Street Crash, the French Riviera was the stylish place for wealthy Americans to visit.
Among the most fashionable are the Divers, Dick and Nicole who hold court at their villa.
Into their circle comes Rosemary Hoyt, a film star, who is instantly attracted to them, but understands little of the dark secrets and hidden corruption that hold them together.
As Dick draws closer to Rosemary, he fractures the delicate structure of his marriage and sets both Nicole and himself on to a dangerous path where only the strongest can survive.
In this exquisite, lyrical novel, Fitzgerald has poured much of the essence of his own life; he has also depicted the age of materialism, shattered idealism and broken dreams.
Information
Format: Hardback
Pages: 400 pages
Publisher: Penguin Books Ltd
Publication Date: 04/11/2010
Category: Classic fiction (pre c 1945)
ISBN: 9780141194066
Other Formats
Paperback from £2.50
Hardback from £6.65
CD-Audio from £26.65
Mixed media product from £26.89
EPUB from £0.99
Free Home Delivery
on all orders
Pick up orders
from local bookshops
Reviews
Showing 1 - 3 of 3 reviews.
Review by overthemoon
16/06/2015
Enjoyable to me because partly set in the place where I live, and other places with which I am familiar such as Cannes, Nice, Monaco... in the 1920s and how different from now! The story of Dick and Nicole Diver, their meeting and marriage, the irruption of a beautiful young movie actress, Rosemary Hoyt, 1920s expat American high society. "No one goes to the Riviera in summer". Some things made me smile and wonder, such as the cheese fondue in Gstaad, "an indigestible kind of Welsh rarebit" served with mulled red wine, is that possible? (I am quoting from memory so maybe not the exact words). And I did not understand why characters in Zug/Zürich are addressed in French (German is spoken there). Some passages are beautifully written; this is much better than The Last Tycoon or This Side of Paradise.While I think, I would like to say that although this is an elegantly bound collection with its gorgeous Bickford-Smith covers,and the paper satisfyingly thick, the actual printing is shoddy, so uneven, with thick blotchy passages interspersed with faint ones, broken lettering: I can't understand how these were printed. There is a tedious list of variant spellings at the end (Scott Fitzgerald's corrections) largely concerning hyphenation, capitalization and French accents. Rather than this I would have preferred a proper editing job, correcting typos such as filigree rather than filagree, etc.
Review by Leslian
16/06/2015
I couldn't muster the tiniest about of sympathy for these characters; rich, self-involved characters who lazily make terrible decisions that will ruin their lives don't entice or interest me. I'd be more specific, but would hate to ruin the story in case someone else actually enjoys it. But I am certainly not one of those people.
Review by salgalruns
16/06/2015
F. Scott Fitzgerald's <u>Tender Is the Night</u> is strategically broken up into 3 sections. Each section lends itself to a different perspective of the story, and each one made me re-evaluate my character adoration levels. I didn't rank it as high as Gatsby, because, well...it's not Gatsby, but I did enjoy it overall.<br/><br/>Summary:<br/><spoiler>We start out with Book One, and are introduced to Rosemary, the American acress, who meets up with Dick Diver and his wife Nicole. At this point in the story, I am in love. In my mind, Dick Diver and Jay Gatsby are one in the same - surrounded by parties, surrounded by meaningless people with lots of giggling, and lots of drinking going on. It appears to be a happy time, and you are instantly drawn into the lightheartedness that obviously exists on the French Riviera. Rosemary is, of course, enamored with Dick, and even comes to love Nicole. Good times.<br/><br/>Book Two, however, takes on a different side altogether, where we learn the backstory of the Divers. Turns out that Dick is actually a psychoanalyst and that his patient is Nicole. This part makes no sense to me. Guys aren't typically into this much drama, and it's almost as if he's talking himself into this pairing. I know he says that he loves her, but I never did get the really strong feeling that he did. This section really started me thinking that perhaps Dick wasn't all that strong of a person to start with. <br/><br/>Book Three takes us through Dick's fall - he starts drinking more, becoming more and more disrespectful to his friends, and has much more of a disregard for anyone and anything around him. Nicole, on the other hand, is becoming stronger. It's almost as if they have one supply of energy and if one is strong, the other is weak. It just feels like the energy has now shifted and Nicole is coming out on top. At the end, it's all about Nicole, and Dick just sort of fades away. </spoiler><br/><br/>This is only the second Fitzgerald book I have read, and yet, it's obviously by him. His style is very bouncy. While the sentences themselves are easy to read, you fly along (as if at a party) enjoying the cadence of it all, to realize that he has shifted gears and you have no idea what has just happened. I found myself rereading on several occasions as a result so that I could try to grasp the storyline. <br/><br/>There is also a personal connection to this story - apparently, Fitzgerald's wife was schitzophrenic, and he is also claimed to have had an affair with a Hollywood actress. Thus, while this is a work of fiction, I'm sure for the author, it was much more than that, and may have accounted for the darker elements of the story often overtaking the lighter parts.<br/>
Also in the Penguin F Scott Fitzgerald Hardback Collection series | View all