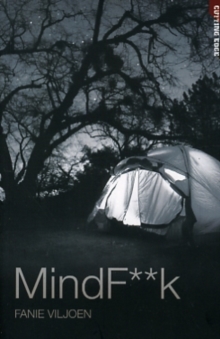 MindF**k
Paperback / softback
Description
Set in South Africa, MindF**k is a powerful, disturbing, and at times frightening story.
Chris Burns, and his friends - Kerbs and Sky Eyes - take to the road, heading for the MindF**k rock festival.
Along the way they pick up the gorgeous Partygirl. Burns and Partygirl connect immediately. But on the first night, while the rockmusic blasts from the stage, something unexpected happens - Burns's world gets turned on its head as one of the boys emerges from the tent with blood on his hands.
This fast-paced read is dynamic and gripping, perfect for teen readers who want all the characteristics of a long novel, dealing with teenage issues and tough topics, in a strong, condensed book.
From a series written by some amazing authors, this book is everything a reluctant reader would want to get them engaged.
Note: this book contains some strong language, graphic scenes and/or tough topics, so is only suitable for older YA readers.
Information
Format: Paperback / softback
Pages: 248 pages
Publisher: Ransom Publishing
Publication Date: 26/05/2010
Category: General
ISBN: 9781841679945
Also in the Cutting Edge series | View all