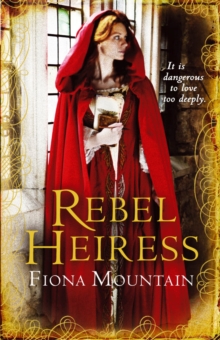 Description
Born into a world seething with treachery and suspicion, Eleanor Goodricke grows up on the Somerset Levels just after the English Civil Wars, heiress to her late mother's estates and daughter of a Puritan soldier who fears for his brilliant daughter with her dangerous passion for natural history - and for butterflies in particular.
Her reckless courage will take her to places where no woman of her day ever dared to go.
Her fearless ambition will give her a place in history for all time.
But it is her passionate heart which will lead her into a consuming love - and mortal peril.
Information
Format: Paperback
Pages: 672 pages
Publisher: Cornerstone
Publication Date: 12/06/2010
Category: Historical fiction
ISBN: 9781848091658
Free Home Delivery
on all orders
Pick up orders
from local bookshops
Reviews
Showing 1 - 1 of 1 reviews.
Review by tina1969
16/06/2015
On the ancient marshlands of Somerset - a place of mists and magic - a girl grows up in the shadow of the English Civil War, knowing that one day she will inherit the rich estate which belonged to her late mother. Her father, a stern but loving Puritan, once a distinguished soldier in Cromwell's army, fears for his daughter in the poisonous aftermath of the war, and for her vulnerability as an heiress. But above all he fears and misunderstands her scientific passion for butterflies. The girl is Eleanor Glanville, destined to become one of the most famous entomologists in history, bequeathing her name to the rare butterfly which she discovered, the Glanville Fritillary. But not before she had endured a life of quite extraordinary vicissitude. Two marriages and an all-consuming love, which proved her undoing, a deep friendship with one of the great scientists of the day and finally, a trial for lunacy (on the grounds that no sane person would pursue butterflies).My Thoughts:Firstly I loved this book because I love historical fiction. Secondly I loved this book because it is based on a real person Eleanor Glanville. It made a change for me to read about an important person who isn't a king or queen.Eleanor Glanville lead such an interesting life. Her first marriage to the very docile and pleasant Edmund ended suddenly and her second marriage to the very sexy but mysterious Richard Glanville wasn't what she hoped for. Not only does hse have all the trials of marriage but she also has to fight against people who don't understand her love of nature and her wanting to discover more, as this is normally a mans world.How much of this story is true as I cannot find much about her on the internet but it didn't matter as the book was a really good, interesting read. I couldn't wait to turn the next page to see how things were going to develop. I did think that the love that was between Eleanor and Richard was very much like Cathy and Heathcliffe. They had a wild love for each other with Eleanor being very much like Cathy with a wildness to her.Fiona Mountain is one of my favourite authors and I think she has done a very good job with this book and has bought Eleanor Glanville to life.