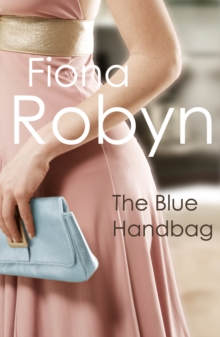 The Blue Handbag
Paperback
Description
After forty years of happy marriage, Leonard thought he knew his wife Rose as well as he knew himself. It's only after her sudden death that he finds her old handbag, which contains a mystery he can't ignore. Accompanied by Lily, his wife's childhood friend, Leonard becomes a reluctant detective as his whole life starts to unravel...'The Blue Handbag' is steeped in a quiet poetry which reminds us to take pleasure from the ordinary details of life - reading stories to our children, sharing silence with our friend over a beer, enjoying the plants Leonard tends for a living - and never to take anything for granted.
Information
Format: Paperback
Pages: 252 pages
Publisher: Snowbooks Ltd
Publication Date: 01/08/2009
ISBN: 9781905005994
Free Home Delivery
on all orders
Pick up orders
from local bookshops
Reviews
Showing 1 - 3 of 3 reviews.
Review by SassyBrit
16/06/2015
To deal with the death of his wife Rose must be hard enough, but when he discovers some items in her blue handbag Leonard, a gentle soul, has to contend with the possibility that he doesn't know his wife as well as he thought he did and that she may have been keeping secrets from him.Gardener, Leonard, decides that instead of mulling things over and working himself up into a state he must take action, but peace of mind may not always lead to happiness. With the help of Lily, his wife's old school friend, he tentatively delves into uncovering secrets which have lain dormant for years. Will he be strong enough to cope with the consequences?Fiona Robyn writes with remarkable perception about one man's tenacious search for answers and the knowledge that the truth may not be what he wants to hear. She strikes the perfect balance between a captivating, yet realistic plot, and the accurate portrayal of her characters' intricate lives and the relationships they build. As this story unfolds Robyn has captured the essence of what it means to have one's life thrown into disarray, and how it is possible to overcome life's obstacles with caring friendships and a loving family, even though they each also have their own issues to deal with. Pickles the dog is also a sweetheart and plays an important role in Leonard's life as his coping mechanism and faithful friend. This book made me smile, laugh out loud and shed a tear. Now, that's what I call entertainment!
Review by croknot1
16/06/2015
Fiona has this way of sending me places inside myself that I don't always want to go.Each of her books that I've read have put me in this predicament. Having said this, I am always glad (not necessarily happy) to have traveled there.Another fine novel. I thank you.
Review by Carolinejyoung
16/06/2015
I particularly enjoyed the main character's sense of humour in this book which causes the story not to be as sad as it could have been and also evokes the reader's empathy for him.