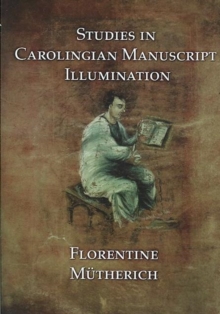 Studies on Carolingian Manuscripts
Hardback
Description
For the last forty years Florentine Muetherich has worked as editor of the corpus of Carolingian illuminated manuscripts she has recently published the School of Reims and is currently preparing the Franco-Saxon schools.
In addition to her work on these volumes, she has explored various aspects of Carolingian book illumination.
This volume presents a selection of her studies where the different types of school - court schools, and monastic and episcopal schools - are represented, as well as the different types of manuscripts.
These are mostly Bibles, Gospel books, Psalters and Sacramentaries, but also secular works such as copies of late antique authors, Vergil, Aratus and the treatises of Roman land surveyors.
Other articles deal with special problems such as the relationship to Roman or to Byzantine art.
Information
Format: Hardback
Pages: 480 pages, 212 illus.
Publisher: Pindar Press
Publication Date: 31/12/2004
Category: Decorative arts
ISBN: 9781899828678