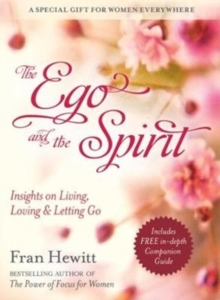 Ego And The Spirit : Insights on Living, Loving and Letting Go
Paperback / softback
Description
When you learn to listen to your Spirit instead of your Ego, you will live- without a doubt-a richer and more meaningful life. Have you ever been faced with a decision when your head says one thing and your heart says another?
For example, you want to make a career change; your head tells you to follow the path of security, but your heart tells you to follow your passion. Or you are locked in a personal relationship conflict and your head says you are right, but your heart tells you to forgive and let go.
Fran Hewitt calls these two conflicting influences the Ego and the Spirit. The Ego is that controlling voice of your mind that drives you to seek safety, perfection, and the approval of others-it will keep you captive.
In contrast, the voice of your Spirit is that reassuring voice that insists, urges, and shows you the way to love. It's the voice of your heart-a call to live life without fear. . The Ego and the Spirit is a genuinely life-changing book-not about religion or philosophy-it is about living fully, loving freely, and letting go.
It is about how to live-without a doubt-a richer and more meaningful life
Information
Format: Paperback / softback
Pages: 240 pages
Publisher: Health Communications
Publication Date: 12/12/2017
Category: Self-help & personal development
ISBN: 9780757319990
Free Home Delivery
on all orders
Pick up orders
from local bookshops