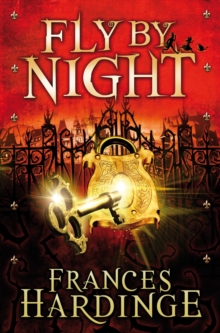 Description
A breathtaking adventure story, set in reimagined eighteenth-century England.
As the realm struggles to maintain an uneasy peace after years of cival war and tyranny, a twelve-year-old orphan and her loyal companion, a grumpy goose, are about to become the unlikely heroes of a radical revolution.
Mosca Mye is on the run, heading for the city of Mandelion.
There she finds herself living by her wits among cut-throat highwaymen, spies and smugglers.
With peril at every turn, Mosca uncovers a dark plot to terrorize the people of Mandelion, and soon merry mayhem leads to murder ...With an unforgettable cast of characters and an inspiring message at its heart -- sometimes the power of words can change the world!
Information
Format: Paperback
Pages: 448 pages
Publisher: Pan Macmillan
Publication Date: 01/09/2006
Category: General
ISBN: 9780330418263
Other Formats
Paperback from £6.89
EPUB from £3.59
Free Home Delivery
on all orders
Pick up orders
from local bookshops
Reviews
Showing 1 - 5 of 5 reviews.
Review by nramos
16/06/2015
The idea is interesting, but the main character rarely had her own thought until more than halfway through. While it serves to show that she was controlled most of her life, it served up a mostly dull book. About 3/4's the way, that changed, but not enough to redeem this.
Review by allreb
16/06/2015
This is fantastic. It is, in fact, probably the best YA fantasy novel I've ever read. It's a book lover's book: it's about the love of, um, books. It does deal with religious topics, but unlike a lot of fantasy novels that do similarly, makes it clear that the reader should make up his or her own mind about the issues presented. It's got an awesome main character, who is dynamic and strong but still flawed -- the fact that she's young shows through her inexperience, for example. It's a story about growing up, learning who to trust, and the importance of a) thinking for yourself and b) reading. I can not recommend this book highly enough.
Review by thatwoman
16/06/2015
Odd. Much like an Edge Chronicle book
Review by phoebesmum
16/06/2015
This is why I keep on reading; for all the sludge you find yourself wading through, every so often you turn up a genuine diamond. 'Fly By Night' is set in a world something like 18th century England, dominated by myriad household gods but still haunted by a religious reformation that's been overturned but whose influence still casts a shadow. Our heroine is Mosca Mye, a plucky young orphan who escapes from her evil uncle by the simple expedient of setting fire to his barn, picks up an itinerant wordsmith by way of adult guidance and, with no other companion than her evil-tempered gander Saracen, sets out to find her way in the world, cheerfully creating havoc wherever she goes and ending up embroiled in a revolution that involves, amongst other things, a ragged school, an illegal printing press, warring trade guilds, a mad Duke and his sinister sister, floating coffee houses, and a highwayman who finds his destiny changed by the power of the printed word. Exciting, engaging, literate, and wholly wonderful.
Review by zeborah
27/08/2015
It took me a long time to read this because the prose is so dense with goodness it requires reading with a slow and close attention, and that kind of reading is a very rewarding but also somewhat tiring work, so I had to frequently stop to decompress. Fortunately the level of attention needed meant that between times I didn't forget as much as I might otherwise, so dipping in and out was quite practical. Well worth the effort.