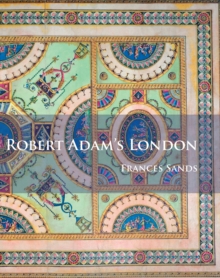 Robert Adam's London
Paperback / softback
Description
The iconic eighteenth-century architect Robert Adam was based in London for more than half of his life and made more designs for this one city than anywhere else in the world.
This book reviews a wide variety of his designs for London, highlighting lesser-known buildings as well as familiar ones.
Each of Adam's projects explored in this book is plotted on Horwood's map of London (1792-99), enabling the reader to recognise Adam's work as they move around the city, as well as to envisage London as if more of his ingenious designs had been executed or survived demolition.
Information
Format: Paperback / softback
Pages: 160 pages, Illustrated throughout in colour and black & white
Publisher: Archaeopress
Publication Date: 30/11/2016
ISBN: 9781784914622
Also by FRANCES SANDS