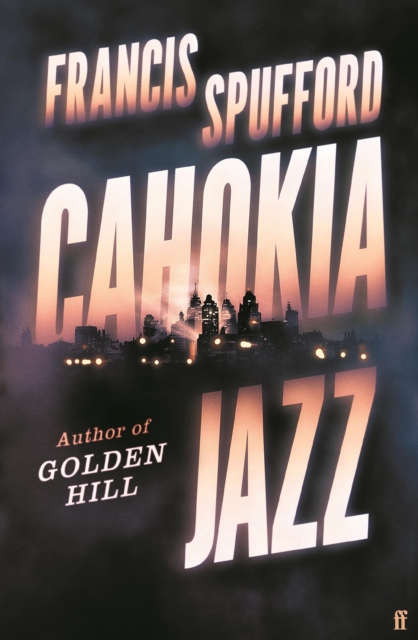 Cahokia Jazz : From the prizewinning author of Golden Hill 'the best book of the century' Richard Osman
Hardback
Description
'Extraordinary.' Mick Herron'A "what if" classic.' Observer'A delight of a novel.' Telegraph'Stylish and ambitious . . . his most crowd-pleasing novel yet.' Sunday Times '[A] thrilling leap into alternative history.' Financial Times'Unimprovable.' Irish TimesChosen as a Financial Times, New Statesman and Times Literary Supplement Book of the Year A thrilling tale of murder and mystery in a city where history has run a little differently -- from the bestselling author of Golden Hill. In a city that never was, in an America that never was, on a snowy night at the end of winter, two detectives find a body on the roof of a skyscraper. It's 1922, and Americans are drinking in speakeasies, dancing to jazz, stepping quickly to the tempo of modern times.
But in this 1922, things are a little different. Beside the Mississippi, the ancient city of Cahokia lives on - a teeming industrial metropolis, containing every race and creed.
Among them, peace holds. Just about. But that body on the roof is about to spark off a week that will spill the city's secrets, and bring it, against a soundtrack of wailing clarinets and gunfire, either to destruction or rebirth.
The multiple-award-winning Francis Spufford returns, with a lovingly created, richly pleasure-giving, epically scaled tale set in the golden age of wicked entertainments. What readers are saying:***** 'A marvellous, atmospheric, beautifully written and gripping read that dares to hope, amidst a background of bleak darkness and the pulsing joy of jazz, that I recommend highly.' ***** 'Original, imaginative, thought provoking, engrossing, engaging and beautifully written with characters who are credible and engaging.
What more is there to ask for from a master at the top of his game.
I enjoyed this as much as Golden Hill, which is praise indeed.' ***** 'The Yiddish Policemen's Union is an obvious point of comparison; I also got echoes of James Ellroy, though with more light in the darkness, or maybe just a greater readiness to forgive humanity's failings.
There's perhaps a dash of Earthly Powers too, and at least one nod to The Leopard; exalted company, to be sure, but Cahokia Jazz can hold its head high among them.'
Information
Format:Hardback
Pages:496 pages
Publisher:Faber & Faber
Publication Date:05/10/2023
Category:
ISBN:9780571336876
Information
Format:Hardback
Pages:496 pages
Publisher:Faber & Faber
Publication Date:05/10/2023
Category:
ISBN:9780571336876