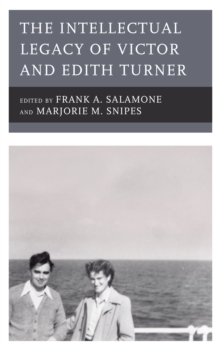 The Intellectual Legacy of Victor and Edith Turner
Hardback
Description
In 2016, Edith Turner passed away. She left behind an intellectual legacy that, together with her husband, Victor Turner, transformed modern anthropology.
This edited collection focuses on Victor and Edith Turner's significant theoretical contributions, including their work on communitas, liminality, pilgrimage, friendship, fieldwork, self-reflection, affective culture, religion, spirits, and faith.
This collection includes retrospectives on the personal lives of Edith and Victor, as provided by their son; a close look at Edith's work on last rites, for which she studied and contemplated her own demise; an examination of Edith's faith and belief system in light of her personal research interests; and contemporary applications of the Turners's theories in relation to modern social processes.
Contributors touch on a variety of topics, including current political upheavals and inversions, the values of friendship and bonding, the importance of music as affective culture, jazz as a pilgrimage, and deeper theoretical issues surrounding the concept of liminality.
This work illustrates the Turners' enduring theoretical and affective contributions and emphasizes the great importance they placed on studying and understanding what it means to be human.
We continue to learn from their example.
Information
Format: Hardback
Pages: 130 pages
Publisher: Lexington Books
Publication Date: 15/12/2018
Category: Philosophy
ISBN: 9781498582209