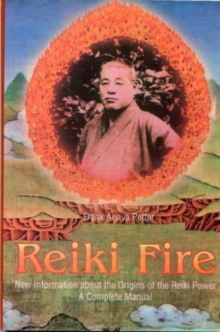 Reiki Fire : New Information About the Origins of the Reiki Power - A Complete Manual
Paperback
Description
The origin of reiki has come to be surrounded by many stories and myths.
The author, a free reiki master practicing in Japan, immerses it in a new kight as he traces Usui-san's path back through time with openness and devotion.
He meets Usui's descendants and climbs the holy mountain of his enlightenment.
Reiki fire is also an absolutely practical reiki guide. the heart, the body, the mind and the esoteric background.
Information
Format: Paperback
Pages: 125 pages, Ill.
Publisher: Motilal Banarsidass,India
Publication Date: 30/04/2003
ISBN: 9788120815568