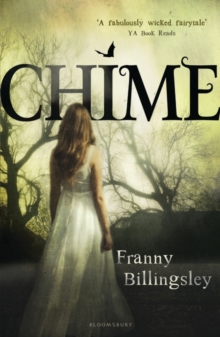 Description
Briony knows she is a witch. She knows that she is guilty of hurting her beloved stepmother.
She also knows that, now her stepmother is dead, she must look after her beautiful but complicated twin sister, Rose.
Then the energetic, electric, golden-haired Eldric arrives in her home town of Swampsea, and everything that Briony thinks she knows about herself and her life is turned magically, dizzyingly, upside down.
Information
Format: Paperback
Pages: 368 pages
Publisher: Bloomsbury Publishing PLC
Publication Date: 01/06/2012
Category: Fantasy
ISBN: 9781408803844
Free Home Delivery
on all orders
Pick up orders
from local bookshops
Reviews
Showing 1 - 1 of 1 reviews.
Review by Herenya
16/06/2015
This is a historical fantasy about 17 year old Briony Larkin, who believes she is a witch and deserves to be punished accordingly. I love Briony's voice, which is lyrical and idiosyncratic and charismatic. I also love Briony herself - prickly, brutally honest in her way (if not clear-sighted), and so heartbreakingly self loathing that I had to put the book down every so often.Other things I love about <I>Chime</i>: the gritty, vividness of Briony's community; her presumably autistic twin-sister, Rose; her friendship with Eldric and their mischievous Bad-Boys Club. The way Briony is an unreliable narrator.Usually I stay away from unreliable narrators because I dislike the narrator lying to me, the reader. (I don't like being manipulated and I don't like dishonesty.) But - she's not deceptive, she's just trying to persuade her audience. What she includes and how she structures her testimony is influenced by her desire to convince others of her interpretation. She's also unreliable in the way any first person narrator is - she's not omnipotent but limited to her own perspective.And I discovered that it can be possible to step back from a first-person narrator, instead of being so firmly enmeshed in their perspective, and to examine the pieces of the story for oneself - which I enjoy. There's something akin to reading a mystery in it. I'm going to rethink my attitude to unreliable narrators.This is one of the best books I read last year.<I>I mostly hate talking to people, but talking to Eldric revealed a dazzling possibility. I could sabotage the draining project, and lo, the gloriousness that would ensue: The water would stay in the swamp; which meant the Boggy Man would be appeased; which meant he'd lift the swamp cough from Rose; which meant that everything would be fine, except for the small matters of concealing my witchiness, and controlling my powers, and keeping Rose safe from me. But once you've imagined your head in the noose, these inconveniences are as nothing.</i>