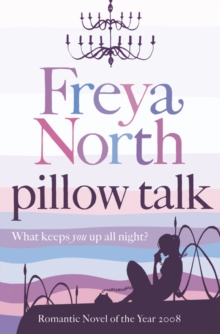 Description
What keeps you up all night?They were high-school sweethearts who hadn't seen each other for seventeen years. And suddenly they're in front of each other - in a tiny sweet shop in the middle of nowhere.
Neither can quite believe it.These days, Petra works in London as a jeweller while Arlo has left his rock-and-roll lifestyle for the wilds of North Yorkshire.
Out of the blue, their paths have just crossed. But for first love to have a second chance both must put their pasts to bed.
However, there are skeletons in Arlo's closet which keep him up at night. And just what is it that causes Petra to sleepwalk?
Information
Format: Paperback
Pages: 448 pages
Publisher: HarperCollins Publishers
Publication Date: 04/02/2008
ISBN: 9780007245925
Free Home Delivery
on all orders
Pick up orders
from local bookshops
Reviews
Showing 1 - 1 of 1 reviews.
Review by iamza
16/06/2015
Please note: Review contains spoilersPetra is a jeweller in London, Arlo is a music teacher up north. Once, long ago when they were both still at school, they shared a moment at a rock concert. Now, a lifetime later, they meet again, and both wonder if the second time really is the charm.I thoroughly enjoyed this story. I loved that both Petra and Arlo came across as decent people without being perfect. Petra is full of insecurities, so desperate to be loved that she forces herself to stay with a guy who is clearly not Mister Right. And Arlo has convinced himself that life is better when love and intimacy are left out of the equation. I liked the reasons for why they both became the people they are, though I had to squint a bit in Arlo's case because it sounded a little extreme, but, hey, it's suitably romantically tragic. Seriously, I thought this was a pretty good example of fun, romantic chick-lit, and I heartily recommend it to anyone looking for something frothy and amusing to read. And I shall be looking for more of Freya North's books, given this was the first novel of hers I'd ever read.