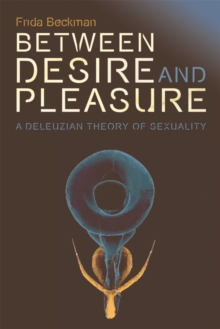 Between Desire and Pleasure : A Deleuzian Theory of Sexuality
Hardback
Description
This title forms a theory of sexuality from Deleuze's philosophy that is all too relevant to today's world.
Intervening into fields including posthumanist, disability, animal and feminist studies, and current critiques of capitalism and consumerism, Frida Beckman explores the possibility of recovering a theory of sexuality from French philosopher Gilles Deleuze's work.
She makes a definitive contribution to cultural, conceptual and political debates about sexuality.
It looks at Deleuze's writing on sexuality from both historical and conceptual perspectives to show how he interacts with other thinkers and sexuality in practice.
It compares Deleuze's sexual theories to those of Michel Foucault - one of the most influential theorists of sexuality in Continental philosophy and critical theory - analysing the differences, similarities and interrelations.
Also by Frida Beckman