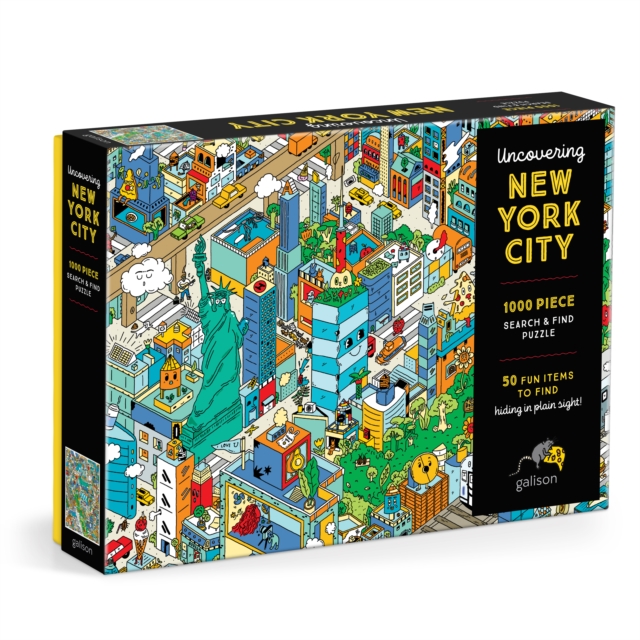 Uncovering New York City Search and Find 1000 Piece Puzzle
Jigsaw
Description
The Uncovering New York City 1000 Piece Search & Find Puzzle from Galison buries 50 fun items to find with an animated perspective on city life by Hyesu Lee.
She is an illustrator, artist, muralist, and educator who uses comics as a medium without language barriers to capture vignettes of the everyday experiences that connect us all. • 50 fun items to find! • 1000 pieces, Ribbon Cut • Box: 11.25 x 8.25 x 2, 286 x 210 x 51mm • Puzzle: 27 x 20", 686 x 508 mm • Includes Puzzle Insert with Search & Find list • Puzzle greyboard contains 90% recycled paper.
Packaging contains 70% recycled paper and is made responsibly from FSC-certified material.
Printed with nontoxic inks.
Information
Format:Jigsaw
Publisher:Galison
Publication Date:18/01/2024
Category:
ISBN:9780735381582
Information
Format:Jigsaw
Publisher:Galison
Publication Date:18/01/2024
Category:
ISBN:9780735381582