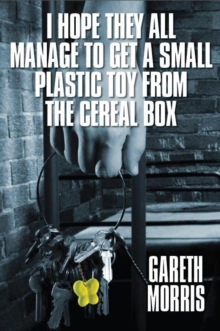 I Hope They All Manage to Get a Small Plastic Toy from the Cereal Box : An Insight into the Australian Prison System.
Paperback / softback
Description
I hope they all managed to get a small plastic toy from the cereal box is based on a man who was to spend 42 years of his working life working in prisons, both in the United Kingdom and in Western Australia.
During his career he was to face a prison riot, the aftermath of two subsequent prison riots, dealing with deaths in custody and having to deal with prisoners on a daily basis, some of whom had committed the most heinous crimes.
He also had to deal with continual nepotism and cronyism by some elements of management that saw family and friends given employment opportunities without making any application or the positions being advertised so others would not have an opportunity to apply.
Working as a Prison Officer, the author was busy with the day-to-day running of the prison and it was only as he moved up through the ranks and into an administrative role did he find that there was an ethic by some who believed in the motto: 'Do as I tell you and not what I do.' To question these unethical practices would have one 'blacklisted' and any future applications for promotion etc. would be met with failure.This book is not about the present but of past practices, although in saying that the author wonders if anyone has done anything about dealing with the nepotism and cronyism that was so openly evident. Some may criticise what the author has written but he would ask why?
He believes that most below the position of management would agree in some respects and it would be the management that would be critical...and if that is the case, the saying is correct: 'The truth can sometimes hurt.'
Information
Format: Paperback / softback
Publisher: Gareth Morris
Publication Date: 01/05/2015
Category: Memoirs
ISBN: 9780993202506
Free Home Delivery
on all orders
Pick up orders
from local bookshops