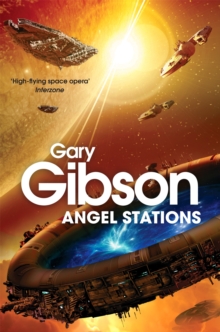 Description
For an age, humanity has borrowed from caches of alien technology found in space.
Among these artefacts are portals known as Stations, which our spacecraft now use to traverse the galaxy.
The 'Angels' who created this technology vanished aeons ago, but they left behind powerful enemies with long memories.
These are about to target the Stations with a wave of destruction - and nearby worlds will suffer the same fate.
One Station orbits the distant planet Kaspar, now occupied by scientists and armed militia who monitor life on the surface.
Here, ignorant of our existence, the only known sentient species other than humankind is slowly evolving.
But things are about to change. As devastation sweeps the galaxy, Kaspar's mysterious 'Citadel' may be key to repelling this threat.
But at what cost to its native inhabitants - and its human guardians?
Information
Format: Paperback
Pages: 560 pages
Publisher: Pan Macmillan
Publication Date: 06/06/2013
Category: Space opera
ISBN: 9781447224129
Free Home Delivery
on all orders
Pick up orders
from local bookshops