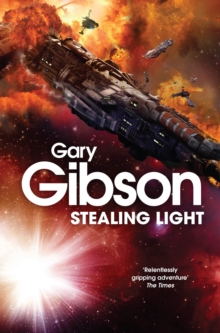 Description
For a hundred and fifty thousand years, the alien Shoal have been hiding a terrible secret behind a facade of power.
In the twenty-fifth century, they dominate the galaxy and control all trade and exploration, possessing the secret of faster-than-light travel.
Mankind has established just a handful of interstellar colonies; their freedom and knowledge of the galaxy limited by the Shoal's punitive colonial charter. Dakota Merrick is a machine-head pilot on the run from one of the Consortium's most powerful criminals.
Desperate for escape, she contracts to ferry an expert team to a remote star system.
Her passengers hope to scavenge a functioning FTL-drive from a derelict starship - rumoured to pre date the Shoal.
But they'll expose an ancient genocide the Shoal will do anything to hide. And Dakota will be forced to face demons from her own military past. 'Packed with massive concepts and dark psychological twists ...seriously entertaining' SFX 'Fast, confident, daring, skilful ...A big book in scope and imagination' Vector "The depth and scale of a writer coming into his own' Sci-Fi-London.com
Information
Format: Paperback
Pages: 608 pages
Publisher: Pan Macmillan
Publication Date: 09/05/2013
Category: Space opera
ISBN: 9781447224099
Free Home Delivery
on all orders
Pick up orders
from local bookshops