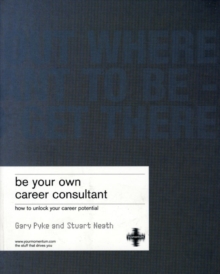 Be Your Own Career Consultant : Work Out Where You Want to be - and Get There
Paperback
Description
This is a stimulating, thought-provoking and very practical career choice manual that uses effective, simple tools to help you become your own career consultant.
The book helps you analyse thoroughly where you are now, what you want, where you want to be, how to get there and what the risks, rewards and challenges are in doing so.
Reality checks keep your feet on the ground, and `So what?' ensures that you use what you've discovered about yourself in the right way.
The conclusions you'll come to will be real, achievable aims and will direct you to your future.
It's not about dream jobs - it's about real jobs...real careers...your career.A career development guide with a difference - intelligent and practical, it shows you how to ask yourself the right questions and learn from the answers Gives you the tools to get control of you career and to make the right career choices again and again Shows step-by-step how to work out what you want to do, and how to get there
Free Home Delivery
on all orders
Pick up orders
from local bookshops