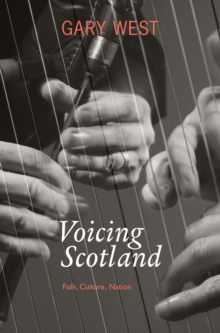 Voicing Scotland : Folk, Culture, Nation
Paperback / softback
Description
Voicing Scotland takes the reader on a discovery tour through Scotland's traditional music and song culture, past and present.
West unravels the strings that link many of our contemporary musicians, singers and poets with those of the past, offering up to our ears these voices which deserve to be more loudly heard. What do they say to us in the 21st Century? What is the role of tradition in the contemporary world?
Can there be a folk culture in the digital age? What next for the traditional arts?
Information
Format: Paperback / softback
Pages: 192 pages
Publisher: Luath Press Ltd
Publication Date: 01/06/2012
Category: Folk & traditional music
ISBN: 9781908373281
Also by Gary West