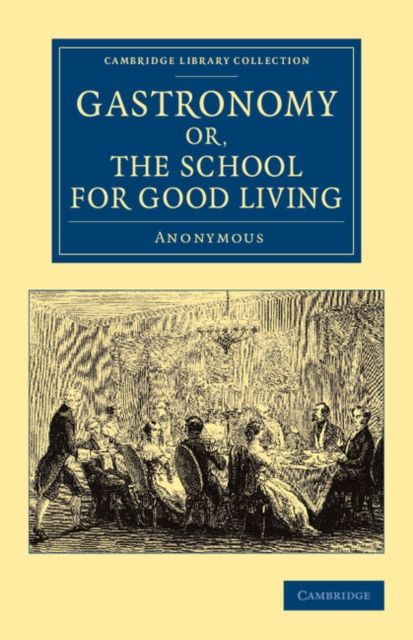 Gastronomy; or, The School for Good Living : A Literary and Historical Essay on the European Kitchen, Beginning with Cadmus the Cook and King, and Concluding with the Union of Cookery and Chymistry
Paperback / softback
Description
The art of the chef and the appreciation of good food have been with us since time immemorial, as this work delightfully demonstrates.
Dedicating the book to 'professors of culinary science in the United Kingdom', the anonymous author sets out to trace developments 'from the age of pounded acorns to the refinements of modern luxury'.
The style is irresistibly extravagant, with vocabulary to match, introducing the reader to the concept of the 'theogastrophilist': one who makes his belly his god.
This vividly enjoyable exploration of the pleasures of eating begins its account in ancient Greece, and then embarks on a culinary journey through European history, featuring the fourteenth-century French cook Taillevent, the recipe collection Le viandier that was credited to him, and John Evelyn's 1699 vegetarian treatise Acetaria.
Of universal appeal, the work was first published in 1814, and ran to a second edition in 1822, which is reissued here.
Information
Format:Paperback / softback
Pages:234 pages, Worked examples or Exercises
Publisher:Cambridge University Press
Publication Date:26/09/2013
Category:
ISBN:9781108062886
Information
Format:Paperback / softback
Pages:234 pages, Worked examples or Exercises
Publisher:Cambridge University Press
Publication Date:26/09/2013
Category:
ISBN:9781108062886