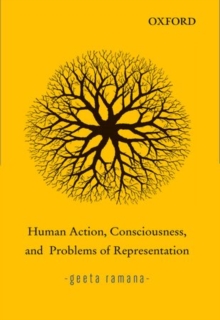 Human Action, Consciousness, and Problems of Representation
Hardback
Description
This book is a philosophical analysis of ordinary concepts like human action and consciousness, and how they get represented in our language.
It examines the philosophical history of the issues that emerge and places the discussion across different paradigms.
It brings into contemporary focus some problems like intentionality, relation between mind and body, and the structure of explanations. Examining fundamental concepts of thought, this book explores a range of approaches related to human consciousness.
Realist paradigms of consciousness as expressed through linguistic and phenomenological structures are also discussed along with their epistemological and semantic implications.
Though some of the discussions are contextualized within certain philosophical traditions, we can fruitfully reframe some of the problematics within alternative philosophical traditions for deeper insightsinto some of the tricky problems of philosophy.
For instance, the vocabulary of action within the Indian philosophical framework offers an alternative perspective that treats action itself as a fundamental category that has causal as well as moral implications. This book will be useful for anyone interested in pursuing concepts philosophically and chart its implications for various areas of knowledge.
Information
Format: Hardback
Pages: 280 pages
Publisher: OUP India
Publication Date: 17/04/2014
Category: Philosophy of language
ISBN: 9780198097266
Free Home Delivery
on all orders
Pick up orders
from local bookshops