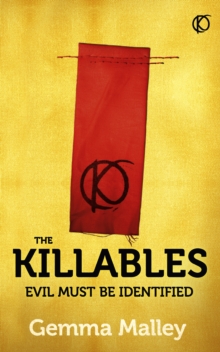 Description
Everyone accepted that people were different physically.
But inside? Inside, they were different too. You just had to know how to tell, what to look for. Evil has been eradicated. The City has been established. And citizens may only enter after having the 'evil' part of their brain removed.
They are labelled on the System according to how 'good' they are.
If they show signs of the evil emerging, they are labelled a K ...But no one knows quite what that means.
Only that they disappear, never to be seen again ...
Information
Format: Paperback
Pages: 384 pages
Publisher: Hodder & Stoughton General Division
Publication Date: 27/03/2012
Category: Science fiction
ISBN: 9781444722772
Other Formats
Paperback from £6.75
EPUB from £4.49
Free Home Delivery
on all orders
Pick up orders
from local bookshops
Reviews
Showing 1 - 1 of 1 reviews.
Review by Goldengrove
16/06/2015
This is a dystopian tale set in London in the late 2020s. Dreadful things have happened in the world, and a new society, carefully guarded from 'the evil ones', has been set up behind secure walls. The people inside the City are safe: safe from those outside, and safe from each other and their own human propensity for evil. The Great Leader has made this so through the New Baptism, and their small world is bounded by his ideas and Sentiments."Evie didn't have to worry about the world outside, because she was one of the lucky ones, one of the ones inside the City's walls." But Evie does worry, she worries because she seems to find it increasingly difficult to be good, to trot calmly through her tightly proscribed life and to regard her forthcoming marriage with the gratitude that is expected of her. Soon all her pressed down rebellion will erupt, and then the City, the Leader, even her parents and appointed mate will all begin to seem very different from what she had thought them to be.This is a well-conceived dystopia, with all the proper tropes, and some nice touches of surprise. There are some hanging tags ready for the sequel, and some of the characters are interesting.You can tell there's a 'but', can't you? The problem is Evie. I just couldn't like her. Despite her inner turmoil she didn't quite come alive. And I didn't believe her emotions. I really hope that some of that is sorted out in the next book. The main premise is good, and although the 'twist' was very much predictable to the reader it didn't leave me feeling that the characters were altogether stupid for not seeing it themselves.I had a few cavils with the realities of this world - the food supply was really not well-thought out. How is it that there is still tea in England? Even if the 'outside' could get it by some means, how could those in the enclosed City know what it was? And there is a great deal of exposition. It's interesting, it builds the world, but there are better ways to do it than via the omnipotent narrator.These points, and especially Evie, are why it only merits 3 stars. I will read the next, and hope for better.