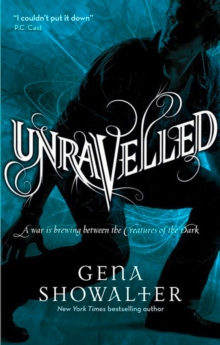 Description
Since coming to Crossroads, Oklahoma, former outcast Aden Stone has been living the good life.
Never mind that one of his best friends is a werewolf, his girlfriend is a vampire princess who hungers for his blood, and he's supposed to be crowned Vampire King-while still a human!
Well, kind of.With four-oops, three now-human souls living inside his head, Aden has always been ""different"" himself.
These souls can time-travel, raise the dead, possess another's mind and, his least favorite these days, tell the future.
The forecast for Aden? A knife through the heart. Because a war is brewing between the creatures of the dark, and Aden is somehow at the center of it all.
But he isn't about to lie down and accept his destiny without a fight.
Not when his new friends have his back, not when Victoria has risked her own future to be with him, and not when he has a reason to live for the first time in his life....
Information
Format: Paperback
Pages: 592 pages
Publisher: Mira Books
Publication Date: 01/03/2011
Category: Fantasy
ISBN: 9780778304319
Free Home Delivery
on all orders
Pick up orders
from local bookshops
Reviews
Showing 1 - 1 of 1 reviews.
Review by wyvernfriend
16/06/2015
Aden Strone has to deal with a lot of things now, he's the head of the fampire family in the area, his girlfriend wants his blood, which could make him addicted to the process and one of his friends is leaching the life-force out of the supernaturals in the area. And the voices in his head, the human souls he shares his life with, are trying to help him out.You'd think that he'd be more used to talking silently to the people in his head at this stage, particularly when the habit of talking to them out loud has landed him in a psychiatric institution more than once.He's more interested in survival right now than school and any time he tries to explain things to anyone not involved it ends up with him being on a lot of drugs.The series is interesting, a slightly different slant than normal and I'm looking forward to seeing what happens next.
Also in the An Intertwined Story series