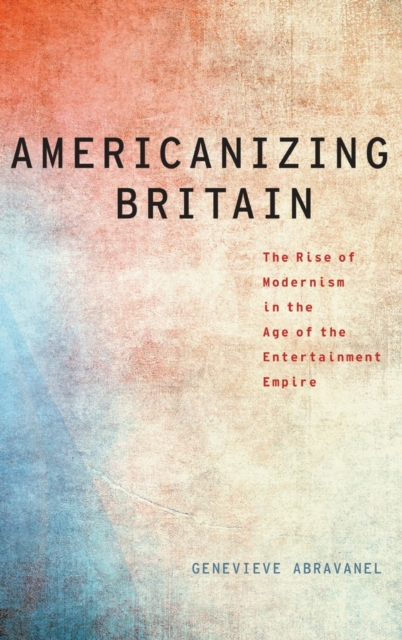 Americanizing Britain : The Rise of Modernism in the Age of the Entertainment Empire
Hardback
Description
At the beginning of the twentieth century, many in Britain believed their nation to be a dominant world power that its former colony, the United States, could only hope to emulate.
Yet by the interwar years, the United States seemed to some to embody a different type of global eminence, one based not only on political and economic stature but also on new forms of mass culture like jazz and the Hollywood film.
Britain's fraught transition from formidable empire to victim of Americanization is rarely discussed by literary scholars.
However, the dawn of the "American century " is the period of literary modernism and, this book argues, the signs of Americanization-from jazz records to Ford motorcars to Hollywood films-helped to establish the categories of elite and mass culture that still inspire debate in modernist studies.
This book thus brings together two major areas of modernist scholarship, the study of nation and empire and the study of mass culture, by suggesting that Britain was reacting to a new type of empire, the American entertainment empire, in its struggles to redefine its national culture between the wars.
At the same time, British anxieties about American influence contributed to conceptions of Britain's imperial scope, and what it meant to have or be an empire.
Through its treatment of a wide range of authors and cultural phenomena, the book explores how Britain reinvented itself in relation to its ideas of America, and how Britain's literary modernism developed and changed through this reinvention.
Information
Format:Hardback
Pages:224 pages, 4 illustrations
Publisher:Oxford University Press Inc
Publication Date:31/05/2012
Category:
ISBN:9780199754458
Information
Format:Hardback
Pages:224 pages, 4 illustrations
Publisher:Oxford University Press Inc
Publication Date:31/05/2012
Category:
ISBN:9780199754458
Also in the Modernist Literature and Culture series | View all