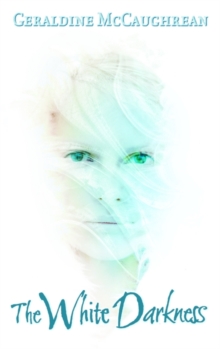 The White Darkness
Paperback
Description
Captain Titus Oates, hero of the Antarctic, has been dead for nearly a century.
But not in Sym's head. In there, he is her constant companion, her soul mate, her adviser.
It is as if he walked out of the Polar blizzard and into her mind.
In fact, if it were not for Titus, life might be as bleak a place as the Antarctic wilderness.
When she is taken on a mystery expedition by her eccentric uncle Victor, Sym can't believe her luck.
Destination Antarctica-the very place she's always wanted to visit.
But Victor has other plans, more sinister than Sym could possibly imagine.
Stranded in the most isolated part of the world with her trust in someone she comes to realize is a madman, she must find a way to avoid a gruesome fate.
But what should a teenage girl do? Could it be that Titus, the one who perished in that very place, will be the means of her survival?
Information
Format: Paperback
Pages: 272 pages
Publisher: Oxford University Press
Publication Date: 07/09/2006
Category: Adventure
ISBN: 9780192726186
Free Home Delivery
on all orders
Pick up orders
from local bookshops
Reviews
Showing 1 - 1 of 1 reviews.
Review by LizzySiddal
16/06/2015
This is a tale of obsession, madness and survival and it is a tale told by an author in full control of her material.The story starts slowly as our semi-deaf and bullied heroine, Sym, tells of a childhood during which she has retreated into a world inhabited only by her bosom buddy, Captain Titus Oates; he who accompanied and died during Scott's fateful trip to the Antarctic. It is an obsession prompted by her genius Uncle Victor who has fed her a diet of Antarcticana for as long as she can remember. Victor has been a benign substitute father since her own died and when she is fourteen he takes her on what she thinks is the trip of a lifetime. Once in Antarctica the pace accelerates into a high-octane adventure, while revelation after revelation strips Sym's reality bare and leaves the reader breathless. For it transpires that Uncle Victor has a cunning plan ......Antarctica is as much a personality as any of the human characters in this book. Stunningly beautiful, it gradually acquires a life-threatening madness and malevolence paralleling that of Sym's uncle. Woven throughout the adventure, there is much relating to the geography and the history of the region. There is also a solid foundation course in arctic survival techniques. Yet all this information is so skillfully blended into the narrative, the reader does not notice the educational value of the material.A fabulous, fabulous novel - one which must surely set the standard for YA fiction.
Also by Geraldine McCaughrean | View all