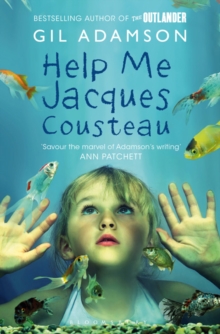 Help Me, Jacques Cousteau
Paperback
Description
Hazel is only a toddler when she sails back to Canada with her parents to begin a new life.
As the boat dips and dives across the ocean and sends her bed crashing against the walls, Hazel wakes up to the tragic reality of the world around her.
From then on, life seems a constant struggle as Hazel juggles with the miseries of childhood, while attempting to make sense of the odd bunch of grown-ups around her.
After all, how much help can you expect from an uncle who collects only white animals, or a grandfather who drives around with a dead dog on the back seat of his convertible, when you have to confront your first day at school, the arrival of a baby brother or your parents' divorce?
Still, life could be worse, thinks Hazel, she could be in the chess club, or have a name like Bogdana or Flower...
In this haunting and extremely funny account of the world according to Hazel, Gil Adamson's first work of fiction, written twn years ago and published now for the first time in the UK, reminds us that although growing up is about sorting out life as it is, from life as it should be, stories will always be there to help us pretend.
Information
Format: Paperback
Pages: 208 pages
Publisher: Bloomsbury Publishing PLC
Publication Date: 01/01/2011
ISBN: 9781408811467
Free Home Delivery
on all orders
Pick up orders
from local bookshops