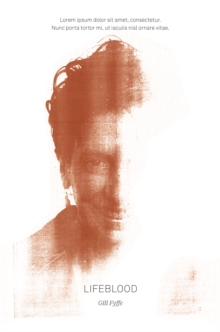 Life Blood
Paperback / softback
Description
Poisoned. Ruined. Silenced. A family story. In 1988 Gill Fyffe undergoes a traumatic birth, requiring a blood transfusion.
Over the following years, Gill struggles to raise her family as she experiences constant and extreme fatigue, at one point falling asleep at the wheel, crashing her car.
When her daughter is seven she receives word from the authorities her transfusion was contaminated.
She has Hepatitis C, a virus that destroys the liver.
Gill is treated with Alpha Interferon. The treatment fails because it is too late. Because of the crippling side-effects, including memory loss, photosensitivity with skin that cannot tolerate sunlight, she has to resign from her job teaching in a top private school.
She cannot sue, because it is too late. Financially ruined, Gill uncovers years of unheeded warnings about the safety of blood donations and a shameless official cover-up. LifeBlood is the extraordinary, heart-breaking story of how a woman's life has been affected by one the UK's biggest medical scandals.
It's also a remarkable portrait of a family under stress, and how it comes to value what really matters. As a major inquiry is due to report after many years of delays, Gill's story is a timely and explosive reminder of the human cost of placing profit before ethics and the establishment's unwillingness to compensate for its mistakes.
Information
Format: Paperback / softback
Pages: 320 pages
Publisher: Freight Books
Publication Date: 09/03/2015
Category: Biography: general
ISBN: 9781910449165
Free Home Delivery
on all orders
Pick up orders
from local bookshops