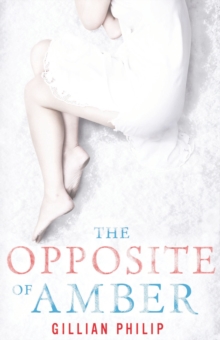 The Opposite of Amber
Paperback
Description
'They found the fifth girl right after the snow melted ...the place where he left her was winter water, crazed with ice-feathers and dusted with snow.
The traces from her body were gone, the ones that said his name, but she had an extra skin of ice that protected her and she looked perfect, like Snow White.' Ruby and her older sister, Jinn, are on their own, just about making ends meet.
Jinn is beautiful, with glittering blonde hair, and makes it her business to look after Ruby.
They are horrified by, but try to ignore, the local newspaper stories of prostitutes who are murdered, their bodies eventually discovered underwater.
Then the no-good Nathan Baird turns up on the scene - again - and Jinn starts to change and no longer has time to look after Ruby. And it seems to Ruby that Jinn herself needs looking after.
Her beautiful glittering hair starts to lose its shine. And then Jinn disappears. A deeply moving, chilling, and incredibly powerful thriller that celebrates the love two sisters have for each other and mourns the events beyond their control that will conspire to drive them apart.
Information
Format: Paperback
Pages: 320 pages
Publisher: Bloomsbury Publishing PLC
Publication Date: 18/04/2011
Category: Thrillers (Children's/YA)
ISBN: 9780747599920
Free Home Delivery
on all orders
Pick up orders
from local bookshops
Reviews
Showing 1 - 2 of 2 reviews.
Review by C.Ibarra
16/06/2015
With Young Adult very much dominated by supernatural creatures and tales of romantic angst, The Opposite of Amber is a book guaranteed to stand out among its companions on the shelves of bookstores. As if the synopsis and stunning cover aren't enough to make readers flock, once you delve between the pages main character Ruby is guaranteed to take hold of your attention and emotions. She is unlike any protagonist I've ever encountered. Her quirkiness was utterly endearing and made for the perfect narrator of the turmoil her family faced, and the brutal crimes rocking her community. The Opposite of Amber is made up of so many layers, and writing that flows just beautifully. Not an action packed read by any means, but a pacing that keeps readers interested because of the characters you can't help but to care about. Packed full of such a unique cast, and a maze of twists and turns from start to finish. I started reading expecting a murder mystery (which I did get), and found this book contained so much more. I loved the bond between sisters Ruby and Jinn, and was heartbroken as I watched it dissolve when the troubled Nathan entered the scene. Readers experience the dynamics of many different relationships, and how things happening around them causes them to bend and change. I almost felt like I was getting a fascinating lesson in human dynamics. I was worried that the author would veer off the plot path with so many things happening, but they all intersect in a precisely executed ending.This is a book that will make readers feel, and leave its impression long after you've finished reading! A must read for anyone craving strong character driven writing. The author did a stellar job of bringing something fresh to the Young Adult scene!
Review by spartmann
16/06/2015
"Words are powerful": Ruby tells us this at the beginning of the novel but it takes time to fully realize the truth of this statement. Ruby is careful with words, she uses them sparingly. Words change lives, words cause harm; silence is safer. After their mother died, Ruby and her sister Jinn lived together in their council home. Although Jinn was only 19, she was caring and competent, and capably adjusted to running the household and caring for Jinn; at least she did, until Nathan Baird arrived on the scene.One by one the girls are taken. Murdered. The police know it is the same perpetrator, but he is clever. He leaves the girls in water, destroys all evidence. Ruby notices the girls, remembers reading the newspaper articles, knows how close to home the murders occur. She isn't scared: he murders prostitutes.The Opposite of Amber is a powerful and absorbing novel. Ruby is a strong and self-reliant character who takes life seriously. She understands the impact one life can have on another. She understands the importance of choosing her words carefully and choosing when to stay silent.