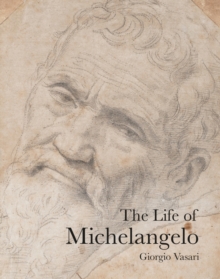 The Life of Michelangelo
Paperback / softback
Description
One of the greatest biographies of an artist ever written, and akey document of the Renaissance.
Written by a friend, fellowpainter and fellow Florentine. Michelangelo Buonarrotti (1475-1564) is perhaps thegreatest artist in the entire Western tradition.
In painting,sculpture and architecture he created works that wentbeyond anything imagined before.
The David - miraculouslycreated, as Vasari describes, out of a piece of marble botchedby another sculptor - the Sistine Ceiling, the Sistine LastJudgement, before which the Pope knelt in terrifed prayerwhen it was first unveiled: these works have lost none of theirawe-inspiring power. Michelangelo's impact was immediate and he achieved alevel of fame and influence that was unprecedented.
It is notsurprising, therefore, that the painter Giorgio Vasari shouldhave made him the culmination of his Lives of the Painters,Sculptors and Architects, the first true work of art history.
Vasariwas a close colleague as well as a fellow-artist and fellow-Florentine.
The biography printed here, from Vasari's muchimproved second edition, draws a picture of Michelangelo theman and the artist that has an immediacy and an authoritythat have not been surpassed.
The introduction by DavidHemsoll situates this great work in the context of 16thcentury Italian art.
Information
Format:Paperback / softback
Pages:256 pages, 59 pages of colour illustrations
Publisher:Pallas Athene Publishers
Publication Date:31/05/2018
Category:
ISBN:9781843681571
Also in the Lives of the Artists series | View all