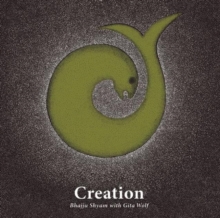 Creation - Handmade
Hardback
Description
From a fish waiting to be born, to the beginning of art and the necessity of death...lore from the Gond tribal community in central India abounds with stories of origins, transformations and ends.
Celebrated Gond artist Bhajju Shyam now gathers together these tales for the first time.
By linking the cosmic with the everyday, he expresses the essence of each myth in ten sequential images.
This extraordinary visual narrative of cyclical time takes us from the germinal moment to the turnaround point, where death once again transits into renewal.
Information
Format: Hardback
Pages: 24 pages
Publisher: Tara Books
Publication Date: 01/03/2015
Category: Gift books
ISBN: 9789383145034