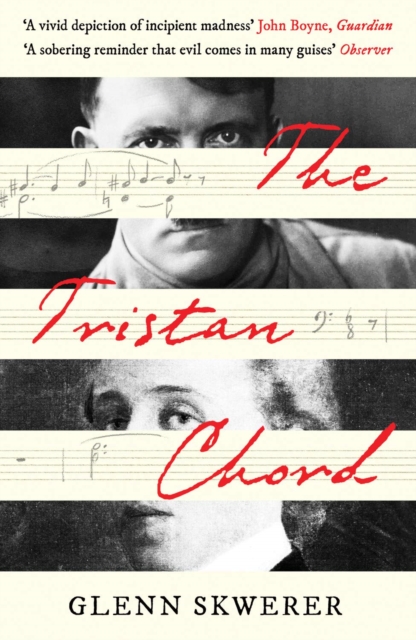 The Tristan Chord
Paperback / softback
Description
2019 Walter Scott Prize Academy recommendation'Succeeds brilliantly ... a gripping and disturbing portrait of the young Hitler' Simon Mawer, author of the Man Booker-shortlisted The Glass HouseSalzburg, 1945: Eugen Reczek, a middle-aged Austrian desk clerk, is interned by the American occupiers.
The reason: he is Hitlers Jugendfreund - 'The Friend of the Fuhrer's Youth'. Linz, 1905: An upholstery apprentice by day and fledgling violist by night, Eugen meets fifteen-year-old Adolf Hitler at the local opera, and for the next four years they see each other almost daily.
Eugen is captivated but also troubled by Hitler: his almost complete isolation, his morbid preoccupation with his dead father, and his obsession with a young woman to whom he has never said a word. They move together to Vienna - Adolf to study art; Eugen to study music - but as Adolf's money runs low, he becomes increasingly drawn to the racist gutter press of Vienna, and so to hatred: of women, of sex, of all things sensual.
When Eugen begins a relationship with the Jewish mother of one of his piano students, it is only a matter of time before their suppressed conflict will ignite. Now, with the Third Reich in ashes, Eugen sits in a barren room writing his memoir.
In a voice by turns intelligent, sceptical, pained, nostalgic and appalled, he tries to come to terms with the course of his own life and with the unfathomable criminality of his boyhood friend - his Hitler.
Information
Format:Paperback / softback
Pages:384 pages
Publisher:Unbound
Publication Date:08/08/2019
Category:
ISBN:9781783528462
Information
Format:Paperback / softback
Pages:384 pages
Publisher:Unbound
Publication Date:08/08/2019
Category:
ISBN:9781783528462