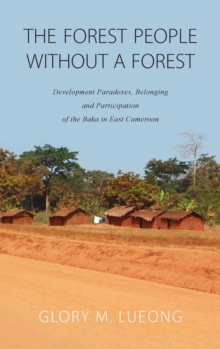 The Forest People without a Forest : Development Paradoxes, Belonging and Participation of the Baka in East Cameroon
Hardback
Description
Development interventions often generate contradictions around questions of who benefits from development and which communities are targeted for intervention.
This book examines how the Baka, who live in Eastern Cameroon, assert forms of belonging in order to participate in development interventions, and how community life is shaped and reshaped through these interventions.
Often referred to as 'forest people', the Baka have witnessed many recent development interventions that include competing and contradictory policies such as 'civilize', assimilate and integrate the Baka into 'full citizenship', conserve the forest and wildlife resources, and preserve indigenous cultures at the verge of extinction.
Free Home Delivery
on all orders
Pick up orders
from local bookshops