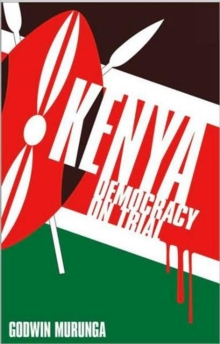 Kenya - Democracy on Trial
Paperback
Description
"Kenya - Democracy on Trial" tells the story of the violence that erupted following the outcome of the disputed general election in December 2007.
Across the world, media accounts hailed the violence as a consequence of old 'tribal hatreds', marking the end of an era in which the country was assumed to be an island of peace in a sea of chaos.
In this book, the first to cover events in Kenya fully, Godwin Murunga provides a much more nuanced analysis.
He shows that the electioneering and historical elements of injustice, combined with a close race and a winner-takes-all system, provide a much better context for the protests, violence, criminality and murders which followed.
In the end, Murunga argues, throughout Africa the ballot box is losing its legitimacy as a means of regime change.
Unlike in Nigeria and Zimbabwe, where similar abuse has occurred, Kenya illustrates how the streets form an assertive, uncontrollable and destructive alternative.
Free Home Delivery
on all orders
Pick up orders
from local bookshops