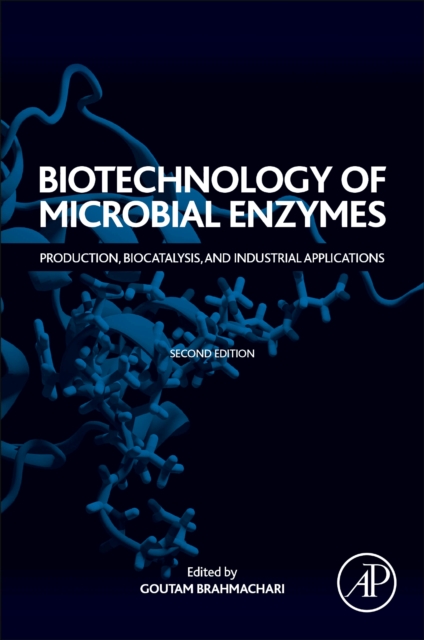 Biotechnology of Microbial Enzymes : Production, Biocatalysis, and Industrial Applications
Paperback / softback
Description
Biotechnology of Microbial Enzymes: Production, Biocatalysis, and Industrial Applications, Second Edition provides a complete survey of the latest innovations on microbial enzymes, highlighting biotechnological advances in their production and purification along with information on successful applications as biocatalysts in several chemical and industrial processes under mild and green conditions. The application of recombinant DNA technology within industrial fermentation and the production of enzymes over the last three decades have produced a host of useful chemical and biochemical substances.
The power of these technologies results in novel transformations, better enzymes, a wide variety of applications, and the unprecedented development of biocatalysts through the ongoing integration of molecular biology methodology, all of which is covered insightfully and in-depth within the book. This fully revised, second edition is updated to address the latest research developments and applications in the field, from microbial enzymes recently applied in drug discovery to penicillin biosynthetic enzymes and penicillin acylase, xylose reductase, and microbial enzymes used in antitubercular drug design.
Across the chapters, the use of microbial enzymes in sustainable development and production processes is fully considered, with recent successes and ongoing challenges highlighted.
Information
Format:Paperback / softback
Pages:838 pages
Publisher:Elsevier Science Publishing Co Inc
Publication Date:23/01/2023
Category:
ISBN:9780443190599
Information
Format:Paperback / softback
Pages:838 pages
Publisher:Elsevier Science Publishing Co Inc
Publication Date:23/01/2023
Category:
ISBN:9780443190599