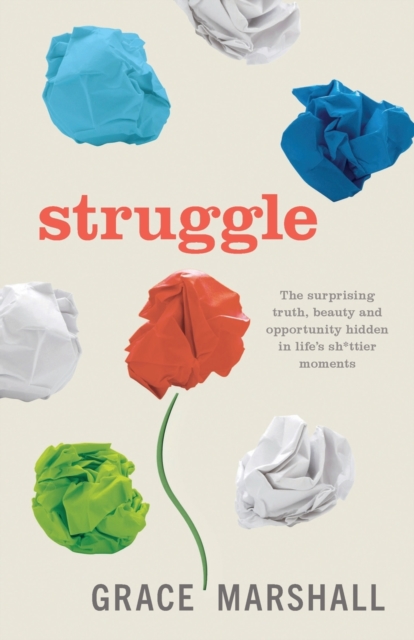 Struggle : The surprising truth, beauty and opportunity hidden in life's sh*ttier moments
Paperback / softback
Description
***BUSINESS BOOK AWARDS 2022 SHORTLISTED TITLE******THE PEOPLE' BOOK PRIZE 2022/23 SHORTLISTED TITLE***Struggling?
You're in the right place. In a world that's obsessed with fast hacks, quick wins, and Instagram-perfection (cue "Everything is Awesome") struggle has become a taboo.
A sign that something's gone horribly wrong. But what if we've got it all wrong about getting it wrong?What if struggle isn't a battle to fight, a trap to avoid, or a sign of weakness?
What if struggle is precisely where the magic happens - where we do our best, most important work?Whether you're wading in treacle, waiting for the storm to pass or just damn tired of the hustle, this thought-provoking exploration will shine a surprising new light on the truth, beauty and opportunity hidden in life's shittier moments. Author of the award-winning 'How to be Really Productive', Grace Marshall is known for her "refreshingly human" approach to productivity.
Featured in The Guardian, Forbes, Huffpost and BBC Radio, her work as a Productivity Ninja has taken her from Norway to New York, helping thousands of people - from startup founders to corporate managers, artists to engineers, students and CEOs - to replace stress, overwhelm and frustration with success, sanity and satisfaction.
Information
Format:Paperback / softback
Pages:240 pages
Publisher:Practical Inspiration Publishing
Publication Date:13/04/2021
Category:
ISBN:9781788601979
Information
Format:Paperback / softback
Pages:240 pages
Publisher:Practical Inspiration Publishing
Publication Date:13/04/2021
Category:
ISBN:9781788601979