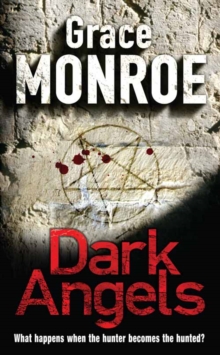 Description
How far would you go to protect your past? How much further to protect someone else's?The start of a thrilling Edinburgh-based series starring rebellious young lawyer Brodie McLennan.A celebrated Edinburgh lawyer is found murdered outside an infamous gay haunt and notorious dominatrix Kailash Coutts stands accused.Against her wishes, headstrong, unorthodox Brodie McClennan is appointed to defend Kailash under the watchful gaze of the 'Dark Angels', a violent street-gang led by the enigmatic Moses Tierney.As the case becomes ever more complex, Brodie receives a chilling photograph, establishing a link to a number of brutal murders and a suspected paedophile ring.
It becomes apparent that a serial killer is haunting the city - and that powerful people are involved, intent on covering up past crimes.Brodie herself becomes a target - both for a depraved killer and for deadly forces in the highest of circles...A shocking, atmospheric thriller that combines a centuries-old conspiracy with heart-stopping terror for fans of Ian Rankin and Mo Hayder...
Information
Format: Paperback
Pages: 464 pages
Publisher: HarperCollins Publishers
Publication Date: 24/01/2008
Category: Crime & mystery
ISBN: 9781847560346
Free Home Delivery
on all orders
Pick up orders
from local bookshops
Reviews
Showing 1 - 1 of 1 reviews.
Review by bibliobeck
16/06/2015
I was very disappointed with this book. I found the writing stilted being half narative and half lecture. It seemed to me that the two authors felt the need to include every factoid they had come across during research, and whilst I do actually enjoy background facts, I don't enjoy them presented in this way, constantly interrupting a storyline.Unfortunately the book wasn't redeemed for me by the characters. I found Brodie the celtic coloured, bike-riding, lawyer with a background from the school of hard knocks and Joe the kilt-wearing thug-with-a-heart total cliches. And as for the men who constantly swarmed around Brodie, protecting her and cooking up bacon butties by turn...no job to go to lads!? It was all a bit formulaic and contrived for me. The (lost the) plot became increasingly complicated, bizarre and unbelievable as the novel progressed and there was a 'where did that come from?' moment at the end as the myriad of crimes in the book (incluing GBH, kidnap, blackmail, breaking and entering, murder, child abuse to name but a few) became entangled in the greatest mystery known to man!I'm afraid I won't be pursuing any sequals, but if you like your books way over on the fantastical side then this may well be the one for you.